November 02, 2017
Adolescents at Risk for HIV Should Be Offered PrEP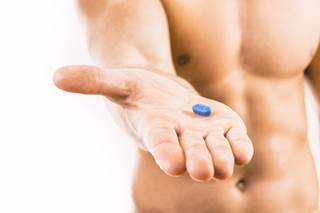 HIV incidence is rising the fastest in young adults aged 13 to 24 years, with the hardest hit subpopulation being MSM and transwomen of color.
Infectious Disease Advisor: Is parental permission necessary for PrEP in minors?
Dr Kapogiannis: The answer here is a bit complex, with some important caveats, and in the United States, it is guided at the local/jurisdictional or state level. First, the requirement for parental permission may make it very difficult to nearly impossible for adolescents who are at risk for HIV infection to access PrEP because they may not be willing to disclose required information about their risk behaviors to their parents. Also, the parent-child relationships may not be optimal, or the parent may be absent: Many of the teenagers at risk are at higher risk because they lack a stable, supportive home and family environment. In such situations, there are precedents for foregoing parental consent in adolescents when it comes to protecting their health and safety. One of those sample precedents includes medical care for the diagnosis or treatment of sexually transmitted infections (STIs).
All US jurisdictions expressly allow some minors to consent to medical care for the diagnosis or treatment of STIs. These laws are intended to encourage adolescents to seek treatment for reproductive health concerns through protecting their right to privacy in reproductive health decisions. Because HIV is mainly a STI, adolescents should be allowed to consent for HIV treatment regardless of whether state law specifically mentions HIV. However, state laws may not explicitly address an adolescent's right to consent to medical care for the prevention of STIs. One could argue, and I would, that the extension of treatment statutes to STI prevention would be consistent with the intent of such state laws to protect the health of adolescents.
Finally, I always encourage adolescents to involve their parents in making healthcare decisions whenever possible, and they feel safe and supported in doing so.
Dr Koenig: "Is" and "should" are 2 different questions, as every state has different policies on STI/HIV prevention and treatment, and different institutions within the same state vary on what they deem medico-legally acceptable. At FIGHT, as in many other places, we believe that PrEP is just like any other state-sanctioned STI prevention intervention that can be legally offered to minors without parental consent. As a parent, I believe consent can and should be obtained wherever possible, as parental involvement can be a wonderful thing that facilitates adherence and engagement in care. However, sometimes obtaining parental consent endangers a young person's safety; for example, if parents are not aware the patient is MSM and starting TDF/FTC "outs" them in some way, jeopardizing the emotional or physical well-being of an adolescent or financial support or housing for a young adult.
Youth not wanting parents to know they are sexually active for a variety of reasons has been a barrier with the approval of the Gardasil vaccines, home pregnancy testing kits, and so on. In these cases, PrEP can and should be offered without parental consent, again in keeping with the laws of each particular state. At FIGHT, we have codified policy allowing us to prescribe PrEP to minors. However, at the Children's Hospital of Philadelphia, PrEP cannot be prescribed to minors, given the academic center's legal concerns, just to give you a sense of some of the variation in practice.
Infectious Disease Advisor: Should PrEP be offered on a wider scale as part of sex education?
Dr Kapogiannis: We don't know yet whether a "school-based clinic" alternative to the more traditional clinic-based model works better at improving uptake and adherence to PrEP for adolescents at risk for HIV infection, so more research is needed to inform whether this approach is feasible and appropriate.
Dr Koenig: A resounding "Yes," for all of the above reasons and more. It works! Also, the question, "Why not?" must be asked. Why not share a widely available, acceptable, safe, and effective technology that can prevent a lifelong life-threatening disease, a technology that also serves to engage young people in healthy ongoing care with a healthcare provider, where they can be offered continual risk reduction prevention interventions such as STI testing, family planning assistance, condoms, flu shots, nutrition guidance, smoking cessation support, and general wellness interventions? PrEP IS primary care for youth.
References