December 26, 2017
Genome Sequencing Identifies Early Ampicillin Resistance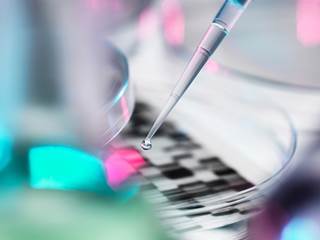 The investigators determined that ampicillin resistance in Salmonella enterica serotype Typhimurium emerged earlier than previously believed.
According to the results of a retrospective study published in Lancet Infectious Diseases, plasmids carrying β lactamase emerged in Salmonella enterica serotype Typhimurium prior to the release of ampicillin for clinical use in 1961. The plasmids were genetically different from the ampicillin-resistant strains in the United Kingdom in 1962 and 1964, suggesting multiple transmission events of genes encoding for β lactamase.
Researchers performed antimicrobial susceptibility testing on 288 S enterica serotype Typhimurium isolates collected between 1911 and 1969 from 31 countries on 4 continents. The sources of the bacteria included humans, animals, animal feed, and food. Ampicillin-resistant isolates underwent resistance-transfer testing. Whole-genome sequencing was performed on 225 isolates selected for source, spatiotemporal, and genetic diversity.
A total of 253 isolates (88%) were resistant to one of the antibiotics tested, and 11 isolates (4%) were resistant to ampicillin. Of the 107 isolates collected before ampicillin was available for clinical use, 3 isolates collected from humans in Tunisia and France were resistant to ampicillin.
Among the ampicillin-resistant plasmids, genome sequencing identified 4 different types of β lactamase genes: blaTEM-1A, blaTEM-1B, blaOXA-1, and blaOXA-2. The isolates could be sorted into 3 phylogenetic groups. The largest group of 7 ampicillin-resistant isolates was collected from France between 1959 and 1969.
According to the study authors, the plasmids encoding β lactamase genes in the 11 ampicillin-resistant isolates were different from those reported for the first drug-resistant outbreaks in the United Kingdom in 1962 and 1964, even though most of the isolates were from France and all were from humans. The study authors explained that these results suggest that emergence of ampicillin resistance was "not due to single expansion of a clonal population that had acquired a particular plasmid encoding a β lactamase, but to multiple independent acquisitions of blaTEM gene-carrying plasmids by different bacterial populations."
The study authors concluded that the study "sheds light on the early steps in the emergence of resistance to ampicillin.... the association between antibiotic use and selection of resistance determinants was not as direct as often presumed. Since the early days of antibiotic use, agriculture has had a part in the selection of resistant pathogens, alongside medicine, particularly during periods of intensification. These findings highlight the need for a One Health approach to tackling the issue of antibiotic resistance."
Reference
Tran-Dien A, Le Hello S, Bouchier C, Weill F-X. Early transmissible ampicillin resistance in zoonotic Salmonella enterica serotype Typhimurium in the late 1950s: a retrospective, whole-genome sequencing study [published online November 29, 2017]. Lancet Infect Dis. doi: 10.1016/S1473-3099(17)30705-3