January 03, 2017
Bacteria Linked to Periodontal Disease May Trigger RA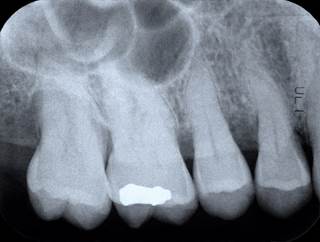 A actinomycetemcomitans may be trigger of autoimmunity in rheumatoid arthritis.
HealthDay News — Specific bacteria may help explain the connection between periodontal disease and rheumatoid arthritis, according to a study published in Science Translational Medicine.
Felipe Andrade, MD, PhD, an associate professor of medicine at the Johns Hopkins University School of Medicine in Baltimore, and colleagues examined 196 samples from the gums of patients with rheumatoid arthritis. The researchers looked for evidence of Aggregatibacter actinomycetemcomitans, bacteria linked to periodontal disease.
Signs of infection were detected in almost half of the rheumatoid arthritis patients compared to just 11% of another group of individuals without periodontal disease or rheumatoid arthritis. This finding raises the possibility that the bacteria could cause both periodontal disease and rheumatoid arthritis, the study authors suggested.
Andrade told HealthDay that "the findings strongly suggest that antibiotics can be an option for treatment of rheumatoid arthritis."
Reference
Konig MF, Abusleme L, Reinholdt J, et al. Aggregatibacter actinomycetemcomitans-induced hypercitrullination links periodontal infection to autoimmunity in rheumatoid arthritis. Sci Transl Med. 2016;8:369ra176. doi: 10.1126/scitranslmed.aaj1921