December 01, 2017
Patients With Septic Thrombophlebitis Benefit From Follow-Up Blood Cultures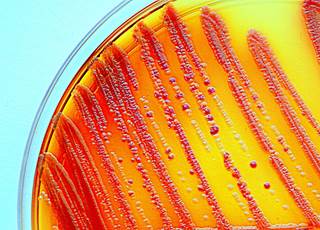 Follow-up blood cultures should be considered a crucial tool in the management of septic thrombophlebitis.
A recent study1 in Clinical Infectious Diseases concluded that follow-up blood cultures do not offer clinical benefit to patients with gram-negative bacilli bacteremia. However, in response to this study, a letter2 to the editors proposes that one exception to these findings may be specific cases of septic thrombophlebitis (ST).
Thrombophlebitis can develop in response to invasive procedures, such as implants or indwelling catheters, which may provide a suitable medium for bacteria growth and persistent infection. In the letter, observed cases of ST caused by gram-negative bacilli in which long-term positive blood cultures remained positive despite appropriate antibiotic treatment were presented. The observed cases were indolent and did not result in organ failures or elevated procalcitonin despite persistent bacteremia. Observations of clinical improvement while positive blood cultures persisted was highlighted as a crucial point and prompted investigation to rule out ST or endocarditis.
In these situations, long-term intravenous antibiotic treatment is required in combination with source control, anticoagulant therapy, and assessments for potential surgical intervention. "Given the difficulty in eradicating the septic focus, with possible relapse of bacteremia on antibiotic withdrawal, we suppose that [follow-up blood cultures] should be considered a crucial tool in order to determine the most convenient timing to stop antibiotic treatment," concluded the investigators, adding that although they agree with the original study, "we wonder whether their conclusions could be extended to patients with gram-negative bacteremia at risk of ST."
References
Canzoneri CN, Akhavan BJ, Tosur Z, Alcedo Andrade PE, Aisenberg GM. Follow-up blood cultures in gram-negative bacteremia: are they needed?. Clin Infect Dis. 2017;65:1776-1779.
Ceccarelli G, Giuliano S, Falcone M, Venditti M. Follow-up blood cultures: a 2.0 diagnostic tool in patients with gram-negative bacteremia and septic thrombophlebitis [published online November 1, 2017]. Clin Infect Dis. doi: 10.1093/cid/cix949