January 23, 2017
GI Inflammation Linked to Type 1 Diabetes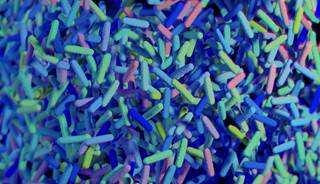 Duodenal mucosa in type 1 diabetes present with disease-specific abnormalities and inflammation, according to researchers.
HealthDay News—Patients with type 1 diabetes exhibit inflammation in the digestive tract and gut bacteria in a pattern that differs from individuals who do not have diabetes or those who have celiac disease, according to a study published online in the Journal of Clinical Endocrinology & Metabolism.
The study included 54 people who had endoscopies and biopsies of the duodenum. The endoscopic procedures were performed at San Raffaele Hospital in Milan between 2009 and 2015. Nineteen study participants had type 1 diabetes. Sixteen healthy study participants served as a control group. The last 19 had celiac disease.
The team found that patients with type 1 diabetes had significantly more inflammation in the mucous membrane of the gut linked to 10 specific genes than those with celiac disease or people in the control group. The patients with type 1 diabetes also showed a different and distinct combination of gut bacteria.
"This study shows that duodenal mucosa in type 1 diabetes presents disease-specific abnormalities in inflammatory profile and microbiota," the authors write. "Understanding the mechanisms underlying these features is critical to disentangle the complex pathogenesis of type 1 diabetes and indicate new perspectives for future therapies targeting the intestine."
Reference
Sellegrini S, Sordi V, Bolla AM, et al. Duodenal mucosa of patients with type 1 diabetes shows distinctive inflamatory profile and microbiota [published online January 19, 2017]. J Clin Endocrinol Metab. doi: 10.1210/jc.2016-3222