November 08, 2017
IDSA Updates Infectious Diarrhea Guidelines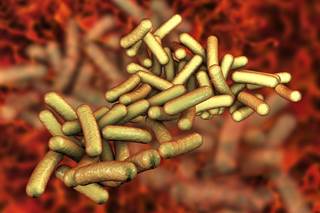 Follow-up testing is not recommended in most people for case management after resolution of diarrhea.
The Infectious Diseases Society of America updated its practice guidelines on infectious diarrhea, covering transmission, prevention, diagnosis, and management.
New culture-independent tests, which are more sensitive than traditional diagnostic methods, are highly sensitive to detecting the pathologic agents responsible for diarrhea. However, these methods can detect multiple organisms, making practice guidelines important for primary care physicians and other healthcare providers who see patients with infectious diarrhea.
The guidelines noted that most people with diarrhea do not need to be tested.
Children younger than 5 years, older patients, and immunocompromised patients should be tested. In addition, people experiencing bloody diarrhea, severe abdominal pain or tenderness, or signs of sepsis should be tested.
The Infectious Diseases Society of America recommends oral or intravenous rehydration therapy during the course of illness, even among patients who do not need testing.
A total of 7 tables throughout the guidelines provide clinicians with easily accessible information on acquisition of infectious diarrhea, exposure conditions, symptoms and clinical presentation, and antimicrobial, fluid, and nutritional management.
The guidelines highlight the important role of primary care clinicians in identifying an outbreak. In a press release, Larry Pickering, MD, a coauthor of the guidelines and adjunct professor of pediatrics at Emory University School of Medicine and Children's Healthcare of Atlanta, Georgia, said, "We need the frontline clinicians to be astute and notice if they are seeing patients with an unusual infection, or a number of similar infections from a specific location such as a child care center, nursing home or eating facility and then work closely with the state and local health authorities.... This is the optimal way to develop community awareness and use an integrated approach to identify and contain an outbreak."
Reference
Shane AL, Mody RK, Crump JA, et al. 2017 Infectious Diseases Society of America clinical practice guidelines for the diagnosis and management of infectious diarrhea [published online October 19, 2017]. Clin Infect Dis. doi: 10.1093/cid/cix669