January 10, 2019
Anti-HCV Therapy Made Available in Childhood Prevents Long-Term Liver Disease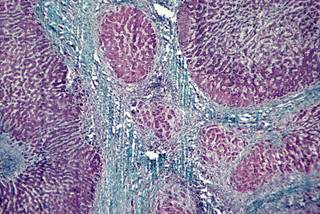 Cirrhosis developed at an earlier age in those with perinatal exposure than in the rest of the risk groups.
Antiviral therapy for hepatitis C virus (HCV) should be administered to infected children to prevent long-term liver disease and the spread of HCV, according to a retrospective study published in the Journal of Hepatology.1
Chronic HCV infection is a global health problem affecting approximately 71 million people worldwide and is a leading cause of end-stage liver disease, cirrhosis, and liver cancer.2-7 Chronic HCV with a lifetime risk for liver disease develops in most children infected with HCV,8 although it is not known whether infection in early life carries a different risk for progressive disease than infection in adulthood.9,10
Therefore, researchers in the United Kingdom identified 1049 patients infected with HCV and found that HCV infection in childhood caused serious liver disease in 32% of patients at a median age of 33 years, irrespective of age, mode, and route of infection.1 They also found that cirrhosis developed in those with perinatal exposure at an earlier age than in the remainder of the risk groups.
The most common routes of infection in those less than 18 years old were determined to be intravenous drug use (53%), the use of blood or blood products (24%), and by perinatal transmission (11%).
The incidence of hepatocellular carcinoma was 5%, liver transplant was performed in 4%, and death occurred in 3%. Researchers determined that the disease outcome was better for patients who were treated before the development of advanced liver disease.
The authors concluded that, "Pharmacological treatment of chronic HCV in childhood should be provided to children by health authorities based on the present evidence of increased risk of serious liver disease in adulthood."1
References
Modin L, Arshad A, Wilkes B, et al. Epidemiology and natural history of hepatitis C virus infection among children and young people [published online November 27, 2018]. J Hepatol. doi: 10.1016/j.jhep.2018.11.013
Popping S, El-Sayed M, Feld J, et al. Report from the International Viral Hepatitis Elimination Meeting (IVHEM), 17-18 November 2017, Amsterdam, the Netherlands: gaps and challenges in the WHO 2030 hepatitis C elimination framework. J Virus Erad. 2018;4(3):193-195.
Pawlowska M, Sobolewska-Pilarczyk M, Domagalski K. Hepatitis C virus infection in children in the era of direct-acting antiviral. World J Gastroenterol. 2018;24(24):2555-2566.
WHO. Global hepatitis report, 2017. https://www.who.int/hepatitis/publications/global-hepatitis-report2017/en/. April 2017. Accessed December 14, 2018.
Ly KN, Hughes EM, Jiles RB, Holmberg SD. Rising mortality associated with hepatitis C virus in the United States, 2003-2013. Clin Infect Dis. 2016;62(10):1287-1288.
Allison RD, Tong X, Moorman AC, et al; Chronic Hepatitis Cohort Study (CHeCS) Investigators. Increased incidence of cancer and cancer-related mortality among persons with chronic hepatitis C infection, 2006-2010. J Hepatol. 2015;63(4):822-828.
Cacoub P, Comarmond C, Domont F, Savey L, Desbois AC, Saadoun D. Extrahepatic manifestations of chronic hepatitis C virus infection. Ther Adv Infect Dis. 2016;3(1):3-14.
El-Shabrawi MH, Kamal NM. Burden of pediatric hepatitis C. World J Gastroenterol. 2013;19(44):7880-7888.
Sokal E, Nannini P. Hepatitis C virus in children: the global picture. Arch Dis Child. 2017;102(7):668-671.
Shepard CW, Finelli L, Alter MJ. Global epidemiology of hepatitis C virus infection. Lancet Infect Dis. 2005;5(9):558-567.