November 08, 2018
Economic Comparison of Screening Strategies for Hepatitis C Virus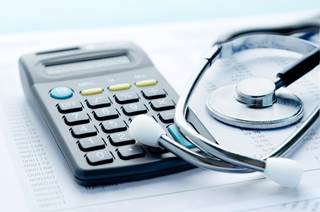 PCR testing alone resulted in higher cost per person than a combination test of ELISA and PCR.
When screening for hepatitis C virus (HCV) in the general population, enzyme-linked immunosorbent assay (ELISA)-based screening is preferred economically, however screening using polymerase chain reaction (PCR) may be feasible when the prevalence of HCV infection is greater than 69.5%, according to a pharmacoeconomic comparison published in Gastroenterology & Hepatology.
HCV screening is usually performed using ELISA, and PCR is then used to confirm HCV infection. Alternatively, only PCR may be used for HCV screening without the ELISA pretest.
Using a decision analysis model, researchers compared costs associated with the 2 screening strategies to determine whether the costs are similar in a cohort where HCV is highly prevalent in a setting within the United States.
They varied the prevalence of HCV infection in their model to include the range seen in endemic populations.
They found that the costs of PCR testing alone were substantially greater than the combination of ELISA and PCR testing ($200.00 vs $42.30 per patient, respectively), but that the prevalence of HCV had a greater impact on the cost ratio than the costs of the laboratory tests. Therefore, when the prevalence of HCV infection was greater than 69.5%, the use of PCR testing alone became less costly.
"From a pharmacoeconomic basis, the current approach of HCV screening (ie, using ELISA and PCR testing) was found to be the less expensive screening strategy in a general US population and for most cohorts in which HCV infection was noted to be overrepresented," concluded the researchers. However, "screening for HCV is less costly using solely PCR testing only when the prevalence of HCV infection is greater than 69.5%."
Reference
Saab S, Ahn T, McDaniel T, Yanny B, Tong MJ. Economic comparison of serologic and molecular screening strategies for hepatitis C virus. Gastroenterol Hepatol (N Y). 2018;14(8):459-462.