August 15, 2018
Effects of Enhanced Prior Authorizations on Chronic Hepatitis C Treatment Adherence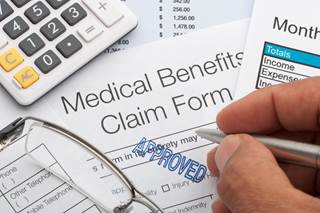 Enhanced prior authorization and management programs are useful for increasing adherence to therapy in chronic hepatitis C.
Enhanced prior authorization and management programs (PAMPs) are useful for increasing adherence to therapy, decreasing treatment gaps, and decreasing pharmacy-related costs for treating patients with chronic hepatitis C virus (HCV) infection, according to a retrospective study published in the Journal of the American Pharmacists Association.1
With the recent approval of oral direct-acting antivirals (DAAs), treatment of chronic HCV has become quite costly.1 While these new medications are associated with fewer adverse effects, greater cure rates, and shorter treatment duration, their increase in treatment costs has become an area of concern for both managed care companies and policy-makers.2,3
Researchers in Oklahoma used longitudinal panel data to compare adherence and cost between patients included in a PAMP (n=228) vs no intervention (n=156) in Medicaid members undergoing treatment.1
They found that overall adherence was high in both groups; however, patients in the PAMP group had a higher medication possession ratio and a higher odds of adherence above 80% (P <.05).
In addition, patients in the PAMP group had lower adjusted odds of a greater than 3-day treatment gap and pharmacy-related costs were 0.940 times lower compared with patients in the no-intervention group (P <.05). However, no difference was observed between the groups in total medical costs (P =.333).
Thus, careful management of patients receiving DAAs can improve adherence, reduce gaps in therapy, and may even decrease plan pharmacy costs due to a reduction in incomplete courses of therapy.
"Pharmacists are uniquely positioned to assist patients in achieving high levels of adherence," noted the investigators. 1 They concluded that, "Further evaluation and adoption of management programs by payers may be an effective method for containing healthcare costs and improving clinical outcomes."
References
Keast SL, Holderread B, Cothran T, Skrepnek GH. Assessment of the effect of an enhanced prior authorization and management program in a United States Medicaid program on chronic hepatitis C treatment adherence and cost [published online June 14, 2018]. J Am Pharm Assoc. doi:10.1016/j.japh.2018.06.013
Centers for Disease Control and Prevention (CDC). Hepatitis C questions and answers for healthcare professionals. Updated April 30, 2018. www.cdc.gov/hepatitis/hcv/hcvfaq.htm. Accessed August 10, 2018.
Franciscus A. HCSP fact sheet: a brief history of hepatitis C. HCSP VERSION 4.4 February 2017. http://hcvadvocate.org/hepatitis/factsheets_pdf/Brief_History_HCV.pdf. Accessed August 10, 2018.