April 13, 2018
Glecaprevir/Pibrentasvir Highly Efficacious and Well-Tolerated for HCV Infection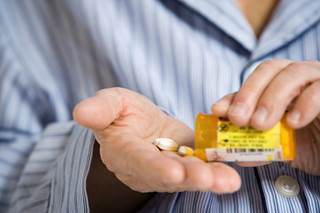 Less than 1% of overall patients had direct-acting antiviral-related serious adverse events or discontinuations.
Glecaprevir plus pibrentasvir (G/P) is a pangenotypic, all-oral, once-daily, ribavirin-free, direct-acting antiviral that is highly efficacious and well-tolerated in the majority of patients with hepatitis C virus (HCV) infection when taken for 8 weeks, according to an integrated analysis published in the Journal of Hepatology.1
Recent guidelines for the treatment of HCV infection without cirrhosis have treatment durations of 12 weeks or more; however, shorter treatment durations have been associated with improved adherence.2-7 Therefore, researchers conducted an integrated efficacy analysis by pooling data from 9 phase 2 and 3 trials that included 2041 patients with chronic HCV genotype 1, 2, 3, 4, 5, or 6 infection without cirrhosis who received G/P (300 mg/120 mg) for either 8 or 12 weeks.1
They found that in the intent-to-treat population, 943/965 (98%) and 1060/1076 (99%) of patients achieved a sustained virologic response 12 weeks posttreatment (SVR12) when treated for 8 and 12 weeks, respectively, and that the difference in rates was not significant (P =.2).
These high SVR rates were also achieved irrespective of key patient or viral characteristics that are traditionally associated with lower efficacy, and consistent in patients with HIV-1 coinfection (99% SVR12) and severe renal impairment (98% SVR12), with no virologic failures in either subgroup.
G/P was well-tolerated, and safety was similar between the groups with less than 1% of overall patients (and none in those treated for 8 weeks) having direct-acting antiviral-related serious adverse events or discontinuations.
"Treatment with all-oral, once daily G/P for 8 or 12 weeks demonstrated high SVR12 rates (≥97%, [modified intention-to-treat]) across all six major HCV genotypes, with a less than 1% rate of relapse regardless of treatment duration," concluded the study authors.
References