June 20, 2018
Chronic Hepatitis C Virus Infection Rates by Race Differ by State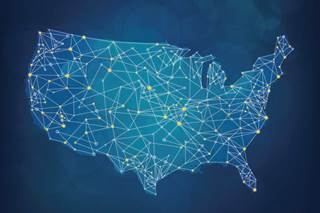 In 2010, 3.9 million adults in the United States had antibodies to HCV indicating a previous or current acute infection.
Hepatitis C virus (HCV) infection rates by race differ by state in the United States; therefore, tailored prevention and treatment efforts specific to the local HCV epidemic are needed to reduce race disparities, according to a study published in BMC Infectious Diseases.1
HCV is the most common blood-borne infection in the United States, with an estimated 3.9 million adults having antibodies to HCV (anti-HCV) in 2010.2,3 Researchers previously used data from the National Health and Nutrition Examination Survey and mortality data from the National Vital Statistics System to estimate the state-level prevalence of anti-HCV and HCV RNA in the United States.3
In this analysis, they wanted to explore the demographic differences in HCV at the state level by quantifying the HCV burden stratified by race and sex in each state.1
They found that overall, men had a greater HCV prevalence than women (1.56% vs 0.75%, respectively). In most jurisdictions (41/51), men had an HCV RNA prevalence that was between 1.5 and 2.5 times higher than women.
When the data were stratified by race, the researchers found that overall, the estimated prevalence of HCV RNA was highest among non-Hispanic black (2.43%) followed by non-Hispanic white (1.05%) and Hispanic/other (0.74%) patients. However, racial disparities in HCV infection differed by state. For example, state-level HCV RNA prevalence ranged from 0.83% in North Dakota to 5.32% in Rhode Island among non-Hispanic blacks and from 0.15% in Georgia to 2.03% in Montana among Hispanic/others.
Differences in HCV prevalence by subgroups may be a result of disparities in risk behaviors, biological mechanisms, and access to screening and treatment.1 The authors concluded that, "Utilizing these population-based systematic results with local knowledge of HCV risk behaviors and treatment practices provide more granular insight into the chronic hepatitis C epidemic."
References
Hall EW, Rosenberg ES, Sullivan PS. Estimates of state-level chronic hepatitis C virus infection, stratified by race and sex, United States, 2010. BMC Infect Dis. 2018;18:224.
Ditah I, Ditah F, Devaki P, et al. The changing epidemiology of hepatitis C virus infection in the United States: National Health and nutrition examination survey 2001 through 2010. J Hepatol. 2014;60(4):691-698.
Rosenberg ES, Hall EW, Sullivan PS, et al. Estimation of state-level prevalence of hepatitis C virus infection, US states and District of Columbia, 2010. Clin Infect Dis. 2017;64(11):1573-81.