December 04, 2018
Chronic HBV Infection May Lower the Risk for Developing Dyslipidemia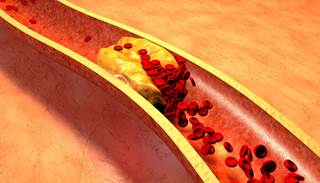 Chronic hepatitis B virus infection may actually lower the risk for developing dyslipidemia.
Chronic hepatitis B virus (HBV) infection may lower the risk for developing dyslipidemia, according to large cohort study findings published in the Journal of Viral Hepatitis.1
In patients with HBV infection, there is increasing evidence that demonstrates the presence of metabolic derangements, especially in lipid profiles, suggesting that there is an association between HBV infection and host metabolism.2 Further, clinical studies have demonstrated an inverse relationship between HBV infection and lipid profiles.3-6 However, no longitudinal studies have evaluated this association in patients who did not have baseline dyslipidemia. Therefore, researchers in Korea investigated the association between HBV infection and the incidence of new-onset dyslipidemia in 62,287 healthy adults with no history of cirrhosis, a normal baseline lipid profile, and hepatitis B surface antigen (HBsAg) seropositivity.1
They found that there were 12,331 incident cases of hypercholesterolemia during 278,004.4 person-years of follow-up. The adjusted hazard ratio for incident hypercholesterolemia, high low-density lipoprotein (LDL) cholesterolemia, hypertriglyceridemia, high non-high-density lipoprotein (HDL) cholesterolemia, and low HDL cholesterolemia comparing HBsAg-positive- with HBsAg-negative-participants were 0.71, 0.83, 0.61, 0.69, and 1.10, respectively. An inverse association between HBsAg positivity and incident high apolipoprotein B (apoB) was also identified with a corresponding 0.63 hazard ratio, but HBsAg positivity was associated with a higher incidence of low apolipoprotein A (apoA).
"In conclusion, in a cohort study of non-cirrhotic and non-diabetic adults, we demonstrated that HBsAg positivity was associated with decreased risk of hypercholesterolemia, high LDL cholesterolemia, high non-HDL cholesterolemia, hypertriglyceridemia and high apoB, but increased risk of low apoA, indicating that HBV has a lowering effect on lipid profiles" noted the investigators.1
References