October 29, 2018
Increased Screening and Vaccination Needed to Eliminate HBV in High-Risk Adults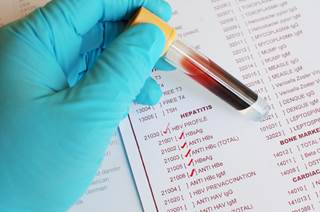 The overall seroprevalence of vaccine-induced immunity against hepatitis B virus among noninstitutionalized Americans at high risk for hepatitis B virus infection was persistently low.
Further efforts to increase screening and vaccination in high-risk adults are needed to eliminate hepatitis B virus (HBV), according to a study published in Hepatology.1
Chronic hepatitis B affects approximately 292 million people in the world, including approximately 850,000 to 2.2 million individuals in the United States.2-4 The 69th World Health Assembly passed the Global Health Sector Strategy to eliminate viral hepatitis by 2030.5 Universal vaccination has been adopted as the most effective elimination strategy for HBV infection; however, in 2015, the number of reported cases of acute HBV infection in the United States increased by 20.7% from the prior year.6
It has been suggested that there is poor vaccination coverage among adults at high risk for infection; therefore, researchers investigated the prevalence, trend, and predictors of undetectable vaccine-induced antibodies against HBV in high-risk adults.1 Using the National Health and Nutrition Examination Survey from 2003 to 2014, they found that the prevalence of undetectable immunity decreased from 83.2% in 2003 to 2004 to 69.4% in 2013 to 2014 in adults at high risk for HBV infection. Prevalence decreased significantly among individuals with multiple sex partners or sexually transmitted diseases and in pregnant women, but there were no significant changes among men who had sex with men, injection drug users, hepatitis C virus-infected patients and patients with diabetes, and those with elevated aspartate aminotransferase/alanine aminotransferase. Mexican Americans had the highest prevalence of undetectable immunity, followed by non-Hispanic whites. Older age, lower socioeconomic status, and having 1 or more high-risk factors were associated with a higher risk for undetectable immunity.
"In conclusion, we found that despite national vaccination recommendations to increase protection from HBV in certain high-risk groups, the prevalence of vaccine-induced immunity remains very low in several subgroups of this population," noted the researchers.1
References