September 25, 2018
Maraviroc-Containing Combined Antiretroviral Therapy Improves Response to HBV Vaccine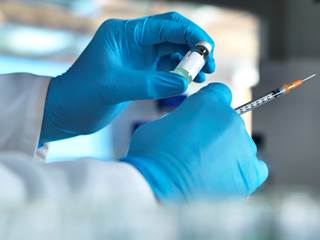 The effects of MVC-cART on HBV vaccine response may in part be the result of reduction of activated CD4 T cells prior to vaccination.
Maraviroc-containing combined antiretroviral therapy (MVC-cART) may improve the response to hepatitis B virus (HBV) vaccine in HIV-infected patients by reducing activated and proliferating CD4 T cells prior to vaccination, according to a study published in the Journal of Translational Medicine.1
Patients with HIV are at high risk for HBV infection and its related morbidity and mortality; therefore, current guidelines recommend HBV vaccination for all HIV-infected participants who are susceptible to HBV coinfection.2-4 Maraviroc is a CCR5 antagonist that has demonstrated an enhanced response to vaccination,5 and MVC-cART has been associated with a better response to HBV vaccination in subjects under 50 years of age.6
However, the mechanism of this beneficial effect is unknown. Thus, researchers explored the potential effects of MVC-cART in different parameters related to inflammation, T-cell function, and dendritic cell subsets by analyzing baseline samples of 41 HBV-vaccinated, HIV-infected subjects less than 50 years old on MVC-cART.1
They found that these subjects demonstrated increased recent thymic emigrants levels and reduced myeloid-dendritic cell levels. In addition, a longer exposure to MVC-cART was associated with lower frequencies of T-regulatory cells and activated and proliferating CD4 T cells. Furthermore, the frequencies of activated and proliferating CD4 T cells were inversely related to the magnitude of the HBV vaccine response.
The authors concluded that, "the beneficial effect of MVC-cART in the HBV vaccine response in subjects below 50 years old could be mediated at least partially by its reducing effect on the frequencies of activated and proliferating CD4 T cells prior to vaccination."1
References