August 03, 2018
Effect on Liver Stiffness, Fibrosis Score in HIV/HCV-Coinfected Treated With DAAs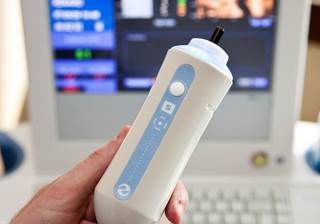 An improvement in liver fibrosis score was associated with the absence of comorbidity and a higher baseline CD4 count.
Treatment with direct-acting antivirals (DAAs) may cause a reduction in liver stiffness and an improvement in fibrosis scores for patients coinfected with human immunodeficiency virus (HIV) and hepatitis C virus (HCV), according to a prospective, observational study published in HIV Medicine.1
Coinfection with HIV and HCV is associated with faster progression of liver fibrosis and higher risks for hepatic decompensation, end-stage liver disease, and the occurrence of hepatocellular carcinoma (HCC) compared with patients who are only infected with HCV2; however, studies have demonstrated that a sustained virological response reduces the risk for liver-related complications and mortality.3
In order to evaluate the effect of treatment with DAAs on incidence rates of hepatic decompensation, HCC, and mortality changes, researchers from the National Institute for Infectious Diseases in Rome, Italy, evaluated pre- and post-DAA liver stiffness and serum liver fibrosis scores in 78 patients coinfected with HIV/HCV.1 The researchers found that median values of hepatic stiffness significantly decreased after DAA treatment compared with baseline (P <.01), as well as serum liver fibrosis scores (P <.01). In addition, they found that a decrease in liver stiffness was associated with increasing age, HCV genotypes other than G1, the presence of cirrhosis, higher pre-DAA liver stiffness, sofosbuvir-based regimens, and longer treatment with DAAs (all P <.05). Nonetheless, only using transient elastography to assess liver stiffness may not represent a true reduction in liver fibrosis or the regression of hepatic edema, necro-inflammation, or metabolic involvement.
The authors concluded that "a reduction in liver stiffness and an improvement in serum biomarkers were observed in HIV/HCV-coinfected patients soon after DAA treatment compared with pretreatment values"1; however, a larger study with longer follow-up is recommended to confirm these findings.
References
Fabbri G, Mastrorosa I, Vergori A, et al. Liver stiffness reduction and serum fibrosis score improvement in HIV/hepatitis C virus-coinfected patients treated with direct-acting antivirals [published online June 28, 2018]. HIV Med. doi: 10.1111/hiv.12632
Labarga P, Fernández-Montero JV, López M et al. Progression to advanced liver fibrosis in HIV-HCV-coinfected patients and prioritization of new hepatitis C therapies. Antivir Ther. 2014;19:799-803.
Chen JY, Feeney ER, Chung RT. HCV and HIV co-infection: mechanisms and management. Nat Rev Gastroenterol Hepatol. 2014;11:362-371.