July 26, 2018
Identification of Maternal HCV Infection Using Public Health Surveillance Systems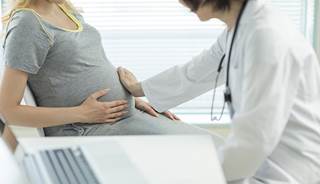 HCV infection is often clinically silent, with less than 50% of chronically infected adults aware of their diagnosis.
Hepatitis C virus (HCV) infection in pregnant women continues to be under-recognized; therefore, alternative approaches are needed to improve HCV case identification so that early treatment may prevent the development of liver disease and reduce HCV transmission, according to a study published in Paediatric and Perinatal Epidemiology.1
HCV infection is often clinically silent, with fewer than 50% of adults who are chronically infected aware of their diagnosis.2-4 Current surveillance efforts for maternal HCV rely on birth certificate data; however, universal prenatal screening for HCV may be an effective outreach strategy to close the diagnosis gap among women and identify at-risk infants.1
Using birth certificate data, researchers identified 4695 women who gave birth from 2012 to 2015 in Ohio and had past/present HCV infection. Using a new algorithm that linked the birth certificate data with the Ohio Disease Reporting System HCV case data, they identified an additional 1778 children born to women with past/present infection, including 355 women with confirmed HCV infection during pregnancy who would not have been identified based only on birth certificate data. By integrating data from 2 surveillance systems routinely maintained by the Ohio Department of Health, the researchers developed a new algorithm that could more fully ascertain the prevalence of HCV infection among pregnant women in Ohio. In addition, they found that the prevalence of past/present HCV among pregnant women in Ohio rose from 0.82% in 2012 to 1.54% in 2015.
"Alternative approaches, including enhanced risk factor-based screening or universal prenatal screening in high prevalence settings, are needed to improve rates of HCV recognition among reproductive-aged women and newborns at risk [for] vertical transmission" concluded the authors.1
References