June 11, 2018
OBV/PTV/Ritonavir + DSV + RBV Efficacious for HCV GT1b With Compensated Cirrhosis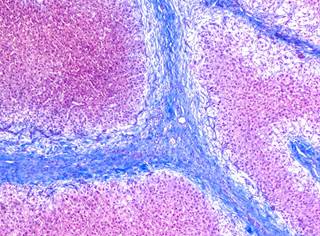 This study was consistent with results that have been reported in other global studies with the same treatment regimen.
Treatment of hepatitis C virus (HCV) genotype (GT)1b and compensated cirrhosis with the ombitasvir/paritaprevir/ritonavir (OBV/PTV/r) + dasabuvir (DSV) + ribavirin (RBV) regimen is highly effective and well tolerated, according to a single-arm, open-label study published in the European Journal of Gastroenterology & Hepatology.1
Between 1990 and 2013, the number of patients with liver cirrhosis secondary to HCV infection increased by almost 70% worldwide.2 In the Russian Federation and Belarus, more than half of chronic HCV infections are attributed to GT1b.3,4
Therefore, in the first study in Russia and Belarus to evaluate the OBV/PTV/r + DSV + RBV regimen in HCV GT1b-infected patients with compensated cirrhosis, researchers at 7 centers evaluated 36 patients to determine sustained virologic response (SVR) rates after 12 weeks of treatment.1
The researchers found that all patients (100%) achieved SVR at 12 weeks, including patients with less favorable characteristics, such as treatment-experienced patients with prior null response to pegylated interferon/RBV. In addition, no patient experienced a serious adverse event or discontinued treatment prematurely.
The treatment-emergent adverse events possibly related to the drugs were asthenia (19%), anemia (14%), cough (14%), and headache (11%), most of which were mild in severity. This study was consistent with results that have been reported in other global studies with the same treatment regimen.1,5
"In summary, data from this study confirm that the OBV/PTV/r + DSV + RBV regimen is a highly effective and well-tolerated treatment option for patients with GT1b and compensated cirrhosis," stated the authors.1
References