June 19, 2018
Real-World Effects of New Direct-Acting Antiviral Therapy Outside of Clinical Trials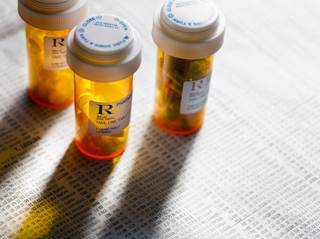 A real-world clinical study confirmed the efficacy of DAA therapy outside of clinical trials.
One of the largest prospective observational studies conducted using real clinical data of patients treated with second generation direct-acting antivirals (DAAs) was published in BMC Infectious Diseases and demonstrated the extraordinary efficacy of DAA therapies outside of clinical trials, particularly in patients with few treatment options before the availability of DAAs.1
Since 2014, management of chronic hepatitis C has been reinvented because of the introduction of DAAs.2 In order to maximize the impact of a new therapy at population levels, the Italian National Health System has implemented a strategy for access to DAAs based on prioritization of patients with advanced liver diseases, extrahepatic manifestations, and other severe clinical manifestations.1
Researchers in the Lazio region of Italy conducted a multicenter study of 5127 patients who started DAA treatment between December 30, 2014 and December 31, 2016 and completed 12-weeks of follow-up. Overall, they found that the percentage of patients achieving a sustained virologic response at 12 weeks (SVR12) was 93.41% (n=4780) and with no heterogeneity between the 14 clinical centers included in the study. However, they found that the percentage of patients achieving SVR12 significantly changed based on the baseline characteristics with adherence to current guidelines, stage of liver disease, gender, and transplant and HIV status being independently associated with the response to therapy.
In addition, the alanine aminotransferase level normalized in most, but not all, patients who achieved SVR12.
"In conclusion, our study confirmed the extraordinary efficacy of DAA therapies outside [of] clinical trials and provided evidence that adherence to most current guidelines can further improve the response rate in all patients," stated the investigators.1
They also found that "the advantage of using DAAs was particularly significant for those patients who were previously considered as difficult-to-treat and had no treatment option before [the era of DAA therapy]."
References
Lanini S, Scognamiglio P, Mecozzi A, et al; members of the Lazio Region HCV treatment group. Impact of new DAA therapy on real clinical practice: a multicenter region-wide cohort study. BMC Infect Dis. 2018;18(1):223. doi:10.1186/s12879-018-3125-6
Ippolito G, Capobianchi MR, Lanini S, Antonelli G. Is hepatitis C virus eradication around the corner only 25 years after its discovery? Int J Antimicrob Agents. 2015;45(2):111-112.