June 27, 2018
SOF/DCV With or Without Ribavirin Effectively Treats Chronic HCV Genotype 4 Infection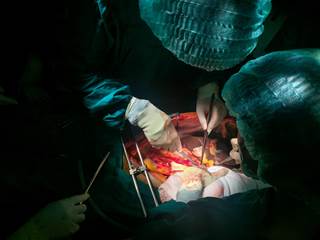 Treatment of chronic HCV GT4 with sofobuvir plus daclatasvir with or without ribavarin is efficacious.
Daclatasvir (DCV) plus sofosbuvir (SOF) with or without ribavirin (RBV) may be a promising treatment option for patients with advanced liver disease, according to a study published in Hepatology International.1
Chronic hepatitis C virus (HCV) is one of the most serious infectious diseases, affecting approximately 1.1% of the world's total population.2,3 According to data from the Egypt Demographic and Health Survey, HCV antibody prevalence remains high (10% in the 15-to 59-year-old group), with genotype 4 (GT4) accounting for approximately 90% of infections and subtype 4a predominating in Egypt.4
Among current HCV treatment regimens, clinical studies have shown that the combination of SOF and DCV has good tolerability, limited drug-drug interactions, and high antiviral potency.5-7
However, the role of RBV in HCV treatment is unclear.8 Therefore, researchers assessed the efficacy, safety, and tolerability of the combination of SOF plus DCV with/without RBV administered for 12 weeks in Egyptian patients with HCV GT4.1
Patients were classified as either easy-to-treat (n=758) and received SOF/DCV daily or difficult-to-treat (n=188) and received SOF/DCV/RBV daily. Overall, they found that a sustained virological response at 12 weeks (SVR12) post-treatment was achieved in 94% (891/946) of patients.
In the easy-to-treat group, 95% (718/758) patients achieved an SVR12 and in the difficult-to-treat group, 92% (173/188) achieved an SVR12. No patient discontinued treatment due to a severe adverse event and the most common adverse events were fatigue, headache, nausea, asthenia, and gastrointestinal trouble.
"In conclusion, the present finding suggested that treatment of SOF plus DCV with/without RBV for chronic HCV GT4 patients was generally safe, well tolerated, and
of high efficacy, reflecting the antiviral potency and high resistance barrier of the combination regimen" stated the authors.1
References
Abdel-Moneim A, Aboud A, Abdel-Gabaar M, et al. Efficacy and safety of sofosbuvir plus daclatasvir with or without ribavirin: large real-life results of patients with chronic
hepatitis C genotype 4 [published online May 12, 2018]. Hepatol Int. doi: 10.1007/s12072-018-9868-8
The Polaris Observatory HCV Collaborators. Global prevalence and genotype distribution of hepatitis C virus infection in 2015: a modelling study. Lancet Gastroenterol Hepatol. 2017;2(1):161–76.
Gower E, Estes C, Blach S, et al. Global epidemiology and genotype distribution of the hepatitis C virus infection. J Hepatol. 2014;61(1):S45–57.
Kandeel A, Genedy M, El-Refai S, et al. The prevalence of hepatitis C virus infection in Egypt 2015: implications for future policy on prevention and treatment. Liver Int. 2017;37(1):45–53.
Leroy V, Angus P, Bronowicki JP, et al. Daclatasvir, sofosbuvir, and ribavirin for hepatitis C virus genotype 3 and advanced liver disease: a randomized phase III study (ALLY-3?). Hepatology. 2016;63(5):1430–41.
El-Khayat H, Fouad Y, Mohamed HI, et al. Sofosbuvir plus daclatasvir with or without ribavirin in 551 patients with hepatitis C-related cirrhosis, genotype 4. Aliment Pharmacol Ther. 2018;47:674–9.
Abdel-Moneim A, Aboud A, Abdel-Gabbar M, et al. A sofosbuvir-based quadruple regimen is highly effective in HCV type 4-infected Egyptian patients with DAA treatment failure. J Hepatol. 2018;68(6):217–9.
Feld JJ, Jacobson IM, Sulkowski MS, et al. Ribavirin revisited in the era of direct-acting antiviral therapy for hepatitis C virus infection. Liver Int. 2017;37(1):5–18.