November 16, 2017
Preventing HBV Reactivation During Immunosuppressive Treatment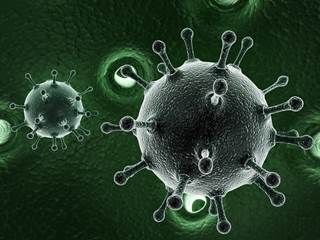 Long-term follow-up after lamivudine discontinuation is essential to identify and treat delayed HBV reactivation.
According to the results of a study published in the Journal of Viral Hepatitis, an 18-month course of lamivudine prophylaxis was shown to be effective at preventing hepatitis B recurrence among patients with hematologic malignancies receiving immunosuppression therapy.
A total of 68 consecutive patients who were anti-HBc-positive and HBsAg-negative and who were planning to begin chemotherapy for hemato-oncological diseases were enrolled. Patients initiated lamivudine prophylaxis 1 to 2 weeks before chemotherapy and continued the prophylaxis for 18 months. To evaluate for hepatitis B reactivation, patients were monitored for HBsAg at 1 and 3 months during chemotherapy, and then every 3 months afterward.
During the study, 19.1% of patients died of complications related to onco-hematologic disease, and 4% retroconverted to HBsAg positivity after discontinuation of lamivudine.
Of the 3 patients with hepatitis B reactivation, 2 showed a biochemical reactivation. Compared with patients who did not have hepatitis B reactivation, those who did were older (median age, 67 vs 61; P =.05) and had a lower rate of treatment for B-cell non-Hodgkin lymphoma (0% vs 70.7%; P =.03). The 3 patients with hepatitis B reactivation had conditions associated with chronic and severe immunodepression: chronic lymphocytic leukemia (n = 2) and Waldenstrom's disease (n = 1).
The researchers concluded that their results "demonstrated the efficacy of an 18-month lamivudine prophylaxis to prevent [hepatitis B reactivation] in HBsAg-negative/anti-HBc-positive patients receiving chemotherapy for [B-cell non-Hodgkin lymphoma]. However, in patients with drug induced severe chronic immunodepression...prophylaxis should be continued for a longer period or indefinitely."
Reference
Marrone A, Capoluongo N, D'Amore C. Eighteen-month-lamivudine-prophylaxis on preventing occult hepatitis b virus (hbv) infection reactivation in patients with hematologic malignancies receiving immunosuppression therapy [published online October 13, 2017]. J Viral Hepat. doi: 10.1111/jvh.12802