December 11, 2018
No Adverse Pregnancy or Infant Outcomes With Dapivirine Use in Periconception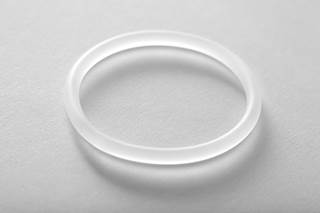 Use of dapivirine vaginal ring was stopped once a pregnancy was diagnosed.
Use of the dapivirine vaginal ring for HIV-1 prevention in the periconception period does not appear to have adverse consequences on pregnancy or infant outcomes, according to a randomized, double-blind, placebo-controlled phase 3 study published in the Journal of Acquired Immune Deficiency Syndromes.1
In sub-Saharan Africa, 56% of adults living with HIV-1 are reproductive age women,2 and pregnancy is a time of heightened HIV-1 risk in women in that part of the world.3,4 Although monthly use of the dapivirine vaginal ring has been shown to be safe and effective for preventing HIV-1 infection in nonpregnant reproductive-aged women,5,6 its effect on pregnancy outcomes and infants is unknown. Therefore, researchers observed 2629 sexually active women aged 18 to 45 years from Malawi, South Africa, Uganda, and Zimbabwe who were using the dapivirine vaginal ring or placebo for HIV-1 prevention.1
Despite contraceptive counseling and provision of highly effective contraceptive methods, 169 of these women became pregnant resulting in 179 incident pregnancies and 181 pregnancy outcomes. Once a pregnancy was diagnosed, study product use was stopped; therefore, exposure was limited to early pregnancy.
The researchers found that there were no differences in the incidence of pregnancy between the dapivirine ring and placebo arms, and there were no adverse effects on pregnancy outcomes, infant congenital anomalies, or infant growth through the first year of life.
The authors concluded that "Our findings provide important evidence supporting the safety of dapivirine use in early pregnancy and provide support for additional studies of the dapivirine ring at different gestational ages in order to confirm the safety of dapivirine ring use throughout pregnancy."1
References