December 04, 2018
System-Level Modifications Increase Rapid HIV Screening Rates in Youth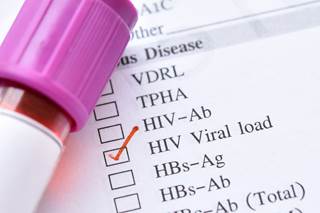 Compared with baseline, the odds of HIV screening increased to 31% in cycle 1 and 1272% in cycle 4.
Rapid HIV screening and system-level modifications can increase screening rates in pediatric primary care in youth who might not otherwise seek testing or be screened for HIV, according to study results published in Pediatrics.1
Of adolescents living with HIV, 41% to 50% do not know their HIV status;2 earlier identification of HIV status can lead to earlier treatment, decreased HIV transmission, and improved outcomes.3 Although universal HIV screening in adolescents is recommended by the Centers for Disease Control and Prevention (CDC) and the United States Preventive Services Task Force,4,5 pediatric primary care settings have low rates of HIV screening due to poor knowledge of guidelines, confidentiality issues, and screening barriers such as time constraints.6
Thus, researchers investigated whether implementing rapid HIV screening improved HIV screening rates and result receipt in 4433 participants age 13 to 25 in a pediatric primary care setting.1 A quality improvement team that included certified health educators repeated plan-do-study-act quality improvement cycles to determine the most effective way to increase HIV screening rates. Certified health educators approached all eligible participants during clinic visits to obtain verbal consent for screening or provide the opportunity to opt out of screening.
The researchers found that having certified health educators located in the provider workrooms and proactively approaching participants was the most effective strategy for improving HIV screening rates and the use of rapid HIV tests. The baseline HIV screening rate was 29.6%, which increased to 82.7% in cycle 4. In addition, the odds of HIV screening increased 31% between cycle 1 and baseline and to 1272% between cycle 4 and baseline.
"This study reveals that a system-level strategy in which established clinical structures are leveraged can improve the use of routine opt-out rapid HIV screening, receipt of results, identification of individuals who were unaware of their HIV status, and linkage to care," noted the investigators.1
References