November 30, 2018
Family-Centered Pediatric Advance Care Planning Decreases HIV/AIDS Symptom Burden in Adolescents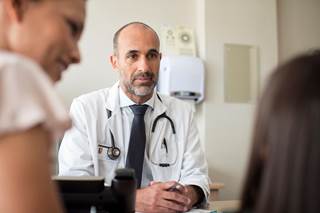 Adolescents and their families independently completed questionnaires at 3, 6, 12, and 18 months postintervention.
Early family-centered pediatric advance care planning (FACE pACP) related to HIV-specific symptoms for adolescents living with HIV or acquired immune deficiency syndrome (AIDS) may lower adolescents' physical symptoms and suffering, according to a randomized controlled trial published in Pediatrics.1
HIV is a serious illness for which advance care planning is needed, and adolescents living with HIV or AIDS have mortality rates that are 6 to 12 times higher than the general US population.1-4 FACE pACP is used to engage adolescents and families in identifying a surrogate decision-maker (for those who are ³18 years of age) and engaging in goals-of-care conversations to create advance care plans.5-9
To determine the effect of FACE pACP on HIV-specific symptoms, researchers from 6 United States-based pediatric and/or adolescent hospital-based HIV clinics measured patient-reported HIV-specific symptoms from 105 adolescents aged 14 to 21 years old with HIV or AIDS who were randomly assigned with their families to receive 3 weekly session in either the FACE pACP group (with the pediatric advance care planning survey, the Respecting Choices interview, and the 5 Wishes directive) or the active control group (with the developmental history, safety tips, and nutrition and exercise tips).1
They found that families' understanding of their adolescent's treatment preferences had a negative effect on adolescents' symptoms and suffering, whereas a lack of understanding predicted more HIV symptoms. Families that had FACE pACP had 3 times the odds of understanding their adolescents' treatment preferences compared with control patients.
The authors concluded that, "FACE pACP increased and maintained agreement about goals of care longitudinally, which lowered adolescents' physical symptoms and suffering, suggesting that early pACP is worthwhile."1
References
Lyon ME, Garvie PA, D'Angelo LJ, et al. Advance care planning and HIV symptoms in adolescence. Pediatrics. 2018;142(5):e20173869.
Neilan AM, Karalius B, Patel K, et al; Pediatric HIV/AIDS Cohort Study and the International Maternal Adolescent and Pediatric AIDS Clinical Trials Network. Association of risk of viremia, immunosuppression, serious clinical events, and mortality with increasing age in perinatally human immunodeficiency virus-infected youth. JAMA Pediatr. 2017;171(5):450-460.
Centers for Disease Control and Prevention. HIV among youth. https://www.cdc.gov/hiv/group/age/youth/. Updated April 20, 2018. Accessed June 5, 2018.
Reif S, Pence BW, Hall I, Hu X, Whetten K, Wilson E. HIV diagnoses, prevalence and outcomes in nine southern states. J Community Health. 2015;40(4):642-651.
Lyon ME, Garvie PA, Briggs L, He J, McCarter R, D'Angelo LJ. Development, feasibility, and acceptability of the family/adolescent-centered (FACE) advance care planning intervention for adolescents with HIV. J Palliat Med. 2009;12(4):363-372.
Lyon ME, Garvie PA, McCarter R, Briggs L, He J, D'Angelo LJ. Who will speak for me? Improving end-of-life decision-making for adolescents with HIV and their families. Pediatrics. 2009;123(2):e199-206.
Lyon ME, Garvie PA, Briggs L, et al. Is it safe? Talking to teens with HIV/AIDS about death and dying: a 3-month evaluation of family centered advance care (FACE) planning - anxiety, depression, quality of life. HIV AIDS (Auckl). 2010;2:27-37.
National Institutes of Health. Research-tested intervention programs (RTIPs). Family-Centered Advance Care Planning for Teens with Cancer (FACE-TC). https://rtips.cancer.gov/rtips/programDetails.do?programId=17054015https://rtips.cancer.gov/rtips/programDetails.do?programId=17054015. Accessed June 5, 2018.
Hammes BJ, Briggs L. Respecting choices: advance care planning facilitator manual-revised. La Crosse, WI: Gundersen Lutheran Medical Foundation; 2007.