July 09, 2018
Switch to Dolutegravir Regimen Improves Lipid Profile in HIV+ Patients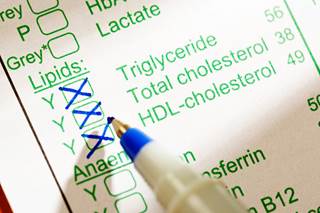 Investigators performed a randomized, noninferiority, 96-week, strategic trial of dolutegravir to compare efficacy and effect on lipid parameters.
Immediate and deferred switching from a boosted protease inhibitor (PI/r) to a dolutegravir (DTG) regimen in HIV+ patients ≥ 50 years old or with a Framingham score ≥10%, is highly efficacious and well tolerated, and also improved their lipid profile, according to new findings published in Clinical Infectious Diseases.
There is a need to identify treatment regimens for an aging HIV-infected population that will lower the risk for adverse events; primarily, cardiovascular disease. DTG has a lipid neutral profile and has previously been shown to be well tolerated and effective. A randomized, noninferiority study composed of 420 participants (210 per group) was conducted to compare the efficacy and effect on lipid parameters of immediate switching to DTG (DTG-I group) vs remaining on a PI/r regimen for first 48 weeks (DTG-R group).
The primary objective of noninferiority was met at week 48, with a treatment success rate of 93.1% (DTG) and 95.2% (PI/r; difference, −2.1%; 95% CI, −6.6% to 2.4%, noninferiority demonstrated). At week 96, the treatment success rate was 92.2% and 87%, respectively (difference, 5.2%; 95% CI, −0.6% to 11%), with notable maintenance of control of HIV RNA viral load in the DTG-I group. Total cholesterol and other lipid fractions, except for high-density lipoprotein, significantly (P <.001) improved in both the immediate and deferred switching groups, regardless of baseline PI/r strata.
The authors conclude that "both immediate and deferred switching from a PI/r based regimen to a DTG regimen in virologically suppressed HIV patients aged 50 years or older or with a Framingham score ≥10% was highly efficacious well tolerated and significantly improved the lipid profile."
Reference
Gatell JM, Assoumou L, Moyle G, et al; NEAT022 Study Group. Immediate vs. deferred switching from a boosted protease inhibitor (PI/r) based regimen to a dolutegravir (DTG) based regimen in virologically suppressed patients with high cardiovascular risk or age ≥50 years: final 96 weeks results of NEAT 022 study [published online Jun 14, 2018]. Clin Infect Dis. doi: 10.1093/cid/ciy505