August 14, 2016
IDSA Guidelines Urge 'Prompt Coordinated Treatment' for HIV and TB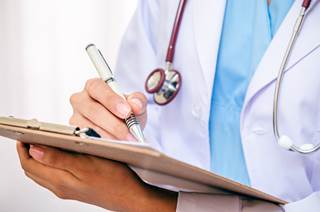 The guidelines for treating TB are intended for use in the United States and other areas with similar diagnostic and management resources.
Prompt treatment of patients with HIV and tuberculosis (TB) is one area addressed in new guidelines issued by the Infectious Diseases Society of America (IDSA), the American Thoracic Society (ATS), and the Centers for Disease Control and Prevention (CDC) and published in Clinical Infectious Diseases.1
Lead author of the guidelines Payam Nahid, MD, MPH, professor of medicine at the University of California, San Francisco School of Medicine, and colleagues noted that clinicians should initiate treatment for HIV within 8 to 12 weeks of TB therapy initiation.
The new guidelines also advocate directly observed therapy (DOT) for patients taking their TB medications, as well as patient counseling.
After nearly 20 years of decline, the number of patients with TB in the United States leveled in 2015 to9563, according to data released earlier this year by CDC officials.2
"Among the 9563 TB cases reported during 2015, 3201 occurred among US-born persons, corresponding to an annual TB incidence of 1.2 per 100 000 persons," according to the CDC's report. "The 6335 TB cases among foreign-born persons in the United States corresponded to an annual TB incidence of 15.1 per 100 000 persons. Overall national TB incidence remained approximately 3.0 cases per 100 000 persons during 2013–2015."
Reference
1. Nahid P, Dorman SE, Alipanah N, et al. Official American Thoracic Society/Centers for Disease Control and Prevention/Infectious Diseases Society of America Clinical Practice Guidelines: Treatment of Drug-Susceptible Tuberculosis. Clin Infect Dis J. 2016; doi: 10.1093/cid/ciw376.
2. CDC. Leveling of Tuberculosis Incidence — United States, 2013–2015. MMWR. 2016;65(11);273–278.