December 18, 2017
Breastfeeding Mediates Pneumonia Outcomes in HIV-Exposed Children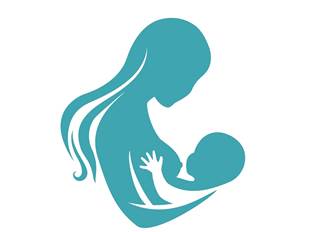 Children aged 1 to 23 months with a clinical diagnosis of pneumonia were included in the study.
Investigators observed worse outcomes of pneumonia in HIV-exposed and uninfected (HIV-EU) compared with HIV-unexposed children, strongly mediated by breastfeeding, according to a report published in the Journal of the Pediatric Infectious Diseases Society.
HIV-EU children have a mortality rate twice that of unexposed children, as well as a higher incidence of pneumonia, and suffer worse outcomes. Between April 2012 and June 2016, a total of 352 children (245 unexposed; 107 HIV-EU) in Botswana were enrolled in a study to examine associations between HIV exposure and pneumonia outcomes in uninfected children.
The primary outcome of treatment failure after 48 hours occurred in 111 (32%) children, and 19 (5.4%) died. HIV-EU children were more likely to have treatment failure (relative risk, 1.57; 95% CI, 1.19-2.07; P =.002) and a higher in-hospital mortality rate (relative risk, 4.50; 95% CI, 1.86-10.85; P =.001) than unexposed children.
The sole candidate mediator that affected HIV exposure on the risk for treatment failure in unexposed children was low birth weight; accounting for 10% of the total effect. Current nonbreastfeeding was identified as a mediator of the effect of HIV exposure on the risk for in-hospital death, accounting for 47% of the total effect. Severe malnutrition, in utero exposure to antiretroviral therapy, and pneumonia severity were not significant mediators.
These results indicated more than a 4-fold higher risk for mortality for HIV-EU children and showed that nonbreastfeeding strongly mediated this effect, providing further evidence for a survival benefit of breastfeeding in HIV-exposed children. Results were limited by the exclusion of children with chronic medical conditions that predispose them to pneumonia, which may be another mechanism affecting outcome. However, investigators conclude that "adoption of current WHO recommendations for infant feeding by HIV-infected mothers would reduce pneumonia mortality rates among children."
Reference
Kelly MS, Zheng J, Boiditswe S, et al. Investigating mediators of the poor pneumonia outcomes of human immunodeficiency virus-exposed but uninfected children [published online November 20, 2017]. J Pediatric Infect Dis Soc. doi:10.1093/jpids/pix092