August 02, 2017
Long-Acting Injectable Antiretrovirals for HIV Effective and Safe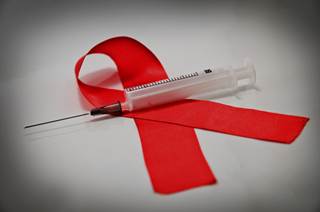 Phase 3 studies are evaluating every 4 weeks dosing.
Antiretroviral therapy (ART) with a combination of 2 long-acting injectable agents, cabotegravir and rilpivirine, was well-tolerated and had similar efficacy to daily oral combination therapy with 3 ART agents for maintaining viral suppression of human immunodeficiency virus-1 (HIV-1) through 96 weeks. The results of the LATTE-2 phase 2b study were presented at the 9th International AIDS Society Conference on HIV Science.1,2
Progress in HIV treatment has led to highly active ARTs that offer greater survival rates and improved quality of life, but adherence to ART regimens remains an important barrier to effective HIV treatment. In addition, poor adherence to ART can give rise to drug-resistant mutations. Long-acting injectable formulations of ART may help address treatment compliance by eliminating the need for managing a daily medication regimen.1,2
Cabotegravir is an integrase strand transfer inhibitor (INSTI) that is an analog of dolutegravir. The oral formulation of rilpivirine, a nonnucleoside reverse transcriptase inhibitor (NNRTI), is licensed for HIV-1 treatment.1,2 The 2-drug combination of oral cabotegravir and rilpivirine maintained viral suppression in patients with HIV previously treated with cabotegravir and 2 nucleoside reverse transcriptase inhibitors (NRTIs) in the phase 2b LATTE trial.3
Phase 1 data showed that long-acting injectable formulations of cabotegravir and rilpivirine, when administered together, had no clinically relevant interactions and achieved prolonged exposure for at least 1 month.4,5 These findings suggest that the combination of injectable cabotegravir plus rilpivirine may be suitable as long-acting ART for HIV.1,2,4,5
The LATTE-2 researchers, led by David A. Margolis, MD, from ViiV Healthcare, and Joseph J. Eron, MD from the University of North Carolina at Chapel Hill, compared the safety and efficacy of long-acting injectable cabotegravir plus rilpivirine with 3-drug combination ART with oral cabotegravir plus abacavir–lamivudine as viral suppression maintenance therapy for HIV-1.1,2
The other primary aim of LATTE-2 was to identify a dosing schedule of cabotegravir plus rilpivirine for subsequent phase 3 studies.1,2
A total of 286 patients with HIV who were ART naïve were treated with induction therapy with oral cabotegravir plus abacavir–lamivudine for 20 weeks. Patients who achieved HIV-1 RNA <50 copies/mL were randomly assigned in a 2:2:1 ratio to receive intramuscular (IM) cabotegravir plus rilpivirine every 4 weeks, IM cabotegravir plus rilpivirine every 8 weeks, or oral cabotegravir plus abacavir–lamivudine once daily.1,2
The primary outcome, plasma HIV-1 RNA <50 copies per mL, was achieved by 94% of the 4-week group, 95% of the 8-week group, and 91% of the oral therapy group. Both injection therapy groups met criteria for demonstrating comparable efficacy as the oral therapy group. Similar proportions of patients maintained viral suppression among all treatment arms at 48 and 96 weeks.1,2
Protocol-defined virological failure occurred in 2 and 1 patients in the 8-week and oral therapy groups, respectively, and did not occur in any patients in the 4-week group. No cases of virologic failure were observed in any group after 48 weeks.1,2
Injection-site pain was the most common adverse event. The majority of injection-site reactions were mild or moderate and led to study drug discontinuation in 2 patients in the IM drug groups. Rates of serious adverse events were 10% and 13% in the IM and oral therapy groups, respectively, but were not considered related to study treatment.1,2
"LATTE-2 shows that injectable long-acting ART given every 4 weeks or every 8 weeks to patients who initially received oral therapy can sustain suppression of virologic activity for 2 years," Dr Eron told Infectious Disease Advisor.
The dosing schedule of every 4 weeks was selected for phase 3 studies due to the high rates of viral suppression observed at 96 weeks and the lack of virological nonresponse in this treatment group.1,2
"What we don't know is whether dosing every 8 weeks is as good as dosing every 4 weeks, as LATTE-2 seemed to show. Future clinical trials are needed to answer this question," he added.
References