November 14, 2018
Update on the Ethics of Mandating HPV Vaccination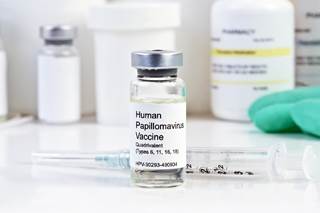 There are many areas of public health where we need to intrude in minor ways on autonomy for the wider public good. Mandatory HPV vaccination is just that kind of case.
According to United States Center for Disease Control and Prevention (CDC) statistics, approximately 257,000 women were living with cervical cancer in the United States in 2015. Following diagnosis, 66.2% of women with the disease survive 5 or more years.1 Human papilloma virus (HPV) causes the majority of cases of cervical cancer , as well as the majority of cases of anal, oropharyngeal, and vaginal cancers.2
Approximately 14 million Americans — primarily teens and young adults — become infected with HPV each year, and the lack of available treatment underscores the importance of preventing infection.3 As such, some experts propose mandatory vaccination for school entry, but others have objected to the idea for various reasons. An article published in June 2018 in the Journal of Law, Medicine & Ethics addressed these points and makes the case in support of the mandate.3
Results of clinical trials showed a seroconversion rate of >99% with the current 9-valent HPV vaccine and an efficacy rate of 96.7% in preventing high-grade precancerous cervical changes.4 Findings from epidemiologic research demonstrate a 56% reduction in HPV infection in the 4 years after the vaccine became available.5
Since its introduction in 2006, safety data from the roughly 90 million doses administered thus far demonstrate that 92% of side effects were considered nonserious — for example, pain and redness at the injection site.3 "Over ten years after the HPV vaccine's release, we can be sufficiently confident in the vaccine that prior hesitations regarding safety and efficacy should not stand in the way of mandating vaccination," as stated in the recent paper.3
When the mandate was initially proposed, gender discrimination was an additional concern among opponents — including the American Academy of Pediatrics — in that the vaccine was only recommended for girls and therefore only girls would be prohibited from attending school if they or their parents declined vaccination.3 In light of further research findings, the vaccine is now recommended for boys as well, negating the concern about gender discrimination.
The study author argued that mandatory vaccination is a moral imperative, primarily because it is in the best interest of the children receiving it. Among critics of the mandate, remaining concerns include potential violation of patient and parental autonomy. "However, if our ultimate goal is to look after the best interests of the child, who will be directly affected by the vaccination decision, we cannot take for granted that parents will always make the choice that is in their child's best interest," she wrote, noting that some parents have refused to vaccinate their children against measles, mumps, and rubella based on the myth that the vaccine causes autism.
Secondary points in the moral case for mandatory vaccination include solidarity, which "requires that we make minor sacrifices for the good of the community and the most vulnerable among us," and health equity. Black and Hispanic women are disproportionately affected by cervical cancer and have lower rates of HPV awareness and vaccination than non-Hispanic whites. Such disparities have not been found for diseases prevented by mandated vaccinations.
Ultimately, parental support may be necessary for passage of legislature regarding the mandate, the study author concluded, noting "[a]ssurance of the vaccine's safety, public education to broaden awareness, and the moral case for mandating vaccination can all be critical for augmenting parental support."
Infectious Disease Advisor checked in with Lawrence O. Gostin, JD, professor of medicine, and faculty director of the O'Neill Institute for National and Global Health Law at Georgetown University, regarding his thoughts about mandatory HPV vaccination. Gostin is also the director of the World Health Organization Collaborating Center on National & Global Health Law and professor of public health at Johns Hopkins University.
Infectious Disease Advisor: What are the key issues pertaining to mandatory HPV vaccination?
Gostin: The main issue is to get as many young people vaccinated as possible. This will help to prevent thousands of cases of HPV-related cancers. I have come to believe that a mandate is now best. We have tried voluntary measures, and the HPV vaccination rate is far too low. An editor's note in the Journal of Law, Medicine, and Ethics reported that only 41.9% of females and 28.1% of males aged 13 to 17 [years] had completed the 2-dose HPV regimen by 2015.3 In many other realms, we do use a school entry mandate. I think it is time to initiate this approach now after years of data showing the vaccine is safe and effective.
Infectious Disease Advisor: What is your opinion on whether the benefits of mandating the vaccination outweigh the risks?
Gostin: I think that mandating the vaccine has public health benefits far beyond the small intrusion on individual rights. Thus, a mandate should be in place for all recipients recommended by the CDC unless there is a genuine religious objection — that exemption should be quite narrow.
Infectious Disease Advisor: What are your thoughts on the issue of patient and parental autonomy in requiring HPV vaccination for school entry?
Gostin: There are many areas of public health where we need to intrude in minor ways on autonomy for the wider public good. This is just that kind of case. School entry requirements for HPV vaccines should be enacted [nationwide] as the benefits thereof are also nationwide.
References