October 27, 2017
Maternal Vaccination Reduces Pertussis Incidence in Infants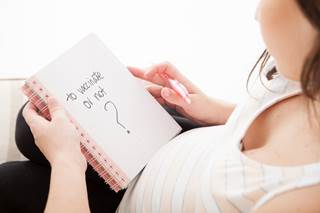 While an increased risk of pertussis in Hispanic infants has been reported, additional study is needed to fully understand this phenomenon.
Vaccination with tetanus toxoid, reduced diptheria toxoid, and acellular pertussis (Tdap) during gestation was shown to reduce the risk for pertussis infection among infants less than 2 months of age, according to results of recent research published in Clinical Infectious Diseases.
In this case-control study, infants less than 2 months of age with pertussis that was either laboratory confirmed or identified based on the presence of all clinical signs (n = 240) were matched with up to 3 controls based on hospital and age (n = 535). Maternal vaccination rates were compared between cases and controls.
Maternal Tdap vaccination rates during pregnancy were higher among mothers of controls compared with mothers of infants with pertussis (66.9% vs 56.7%).
According to the authors, vaccination rates for Tdap received during the third trimester, which is within the timing recommended by the Advisory Committee on Immunization Practices, were also higher among controls (16.8% vs 7.1%).
The estimated vaccine effectiveness for Tdap given during the first or second trimester of pregnancy was 64.3%, whereas the estimated effectiveness for Tdap given during the third trimester was 77.7%. Moreover, Tdap vaccination during the third trimester was 90.5% effective at reducing infant hospitalization for pertussis.
In an interview with Infectious Diseases Advisor, Tami Skoff, MS, of the Centers for Disease Control and Prevention and lead author on the study, explained, "with reported cases of whooping cough on the rise in recent years, it is important that we have effective strategies in place to prevent disease in young infants." She concluded that the results of the present study should encourage clinicians involved in prenatal care to "provide a strong recommendation for Tdap to their pregnant patients."
Reference
Skoff TH, Blain AE, Watt J, et al. Impact of the US maternal tetanus, diphtheria, and acellular pertussis vaccination program on preventing pertussis in infants <2 months of age: a case-control evaluation [published online September 28, 2017]. Clin Infect Dis. doi:10.1093/cid/cix724