March 05, 2018
Safety Profile of Investigational RSV Vaccine Similar to Tdap Vaccine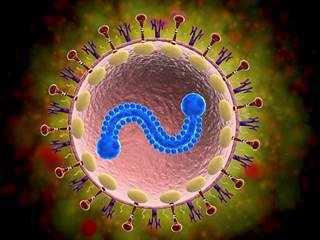 No serious adverse events were considered vaccine-related.
An investigational respiratory syncytial virus (RSV) vaccine significantly boosted humoral immune responses in women of childbearing age and had a safety profile similar to the combined tetanus-diphtheria-acellular pertussis (Tdap) vaccine, according to research published in the Journal of Infectious Diseases.
In 2 different phase 2 trials (RSV F-020 and RSV F-024; ClinicalTrials.gov identifier: NCT02360475 and NCT02753413, respectively), immunogenicity and safety of an investigational RSV vaccine (RSV-PreF) was evaluated in healthy, nonpregnant women aged 18 to 45 years. Patients were evaluated for a boost in preexisting neutralizing antibody titers, which could potentially provide passive protection to newborns during pregnancy.
RSV F-020 evaluated immunogenicity and safety of RSV-PreF on 500 participants. Participants were randomly assigned to receive 1 of 4 different vaccination doses: 30 or 60 µg nonadjuvanted RSV-PreF, 60 µg aluminum-adjuvanted RSV-PreF, or licensed Tdap as a control.
RSV F-024 evaluated safety, reactogenicity, biochemical, and hematological parameters of 60-µg RSV-preF vaccination on 100 participants. Participants were randomly assigned to receive 1 of 2 different vaccinations: 60 µg nonadjuvanted RSV Pre-F or licensed Tdap as a control. Before vaccination, all participants were RSV seropositive when tested for immunoglobulin G antibody and seropositive for RSV-A neutralizing antibodies.
Both studies showed similar reactogenicity profiles for both RSV-PreF and Tdap. After a single dose of RSV-PreF vaccine, preexisting RSV-A neutralizing antibody responses were boosted in all RSV-PreF groups. Many subjects reached the RSV-A neutralizing titer cutoff level of 1024, selected because of evidence supporting that this level may provide protection for up to 4 months postpartum. The percentage of RSV-A neutralizing titers ≥1024 after RSV-PreF vaccination was as follows: 61.5%-71.2% at day 30, 37.8%-52.8% at day 60, and 34.2%-43.6% at day 90. A reported range of 37.6%-77.1% of neutralizing antibody vaccine response rates were observed in RSV-PreF vaccines vs ≤5.1% in Tdap vaccines.
In addition, RSV-PreF vaccination induced increases in total anti-RSV IgG antibodies by 25.7-38.2-fold, as well as in immunoglobulin G subclass 1 antibodies by 15.7-20.1-fold at day 30; this antibody subclass most efficiently transfers across the placenta. The majority of biochemical and hematology parameters measured remained unaffected throughout the study period.
Both studies showed no safety concerns, and all serious adverse events (AEs) were not considered vaccine-related. In RSV F-020, unsolicited AEs considered to be related to the vaccination were reported by 7.1% (RSV-PreF 30 µg), 12.1% (RSV-PreF 60 µg), 10.4% (aluminum-adjuvanted RSV-PreF 60 µg), and 9.6% (Tdap). In RSV F-024, unsolicited AEs considered to be related to the vaccination were reported as 24.5% (RSV-PreF 60 µg) and 19.6% (Tdap). These reported events included fatigue, myalgia, dizziness, influenza-like illness, pain in extremity, and oropharyngeal pain and rash.
Based on the results of both studies, study authors concluded that "vaccination of pregnant women could potentially protect infants early in life."
Disclosure: This study was supported by GlaxoSmithKline Biologicals SA.
Reference
Beran J, Lickliter JD, Schwarz TF, et al. Safety and immunogenicity of 3 formulations of an investigational respiratory syncytial virus vaccine in non-pregnant women: results from two phase II trials [published online February 1, 2018]. J Infect Dis. doi: 10.1093/infdis/jiy065