November 23, 2017
Urinary Tract Infections Common Cause of Late-Onset Sepsis in Neonates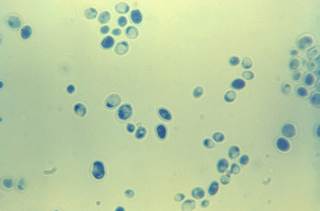 Urinalysis should be performed routinely when late-onset sepsis is suspected in preterm neonates. Photo Credit: CDC/Dr Lucille K. Georg.
In preterm infants, urinary tract infections (UTIs) were identified in 11.3% of infants with late-onset sepsis of unknown cause, with Candida albicans as the primary etiologic agent, according to the results of a study published in the European Journal of Pediatrics.
In this single-center cohort study, hospitalized infants <32 weeks gestational age with central lines and sepsis of unknown origin that developed >72 hours after birth were included. Urine samples were collected by sterile urethral catheterization, suprapubic aspiration, bag collection, or collection of fresh urine from a catheter á demeure.
Of the 435 neonates with a central line and late-onset sepsis of unidentified cause, 212 urine samples were collected from 192 neonates (44%) for analysis. The researchers attributed the low urine culture rate to the assumption of clinicians that sepsis is more likely to be caused by central lines than UTIs.
Pathogenic growth was noted in 11% of the urine cultures, which tested positive for Candida albicans (54%), Escherichia coli (13%), Staphylococcus aureus (13%), Morganella morganii (4%), Klebsiella pneumoniae (4%), Enterobacter cloacae (4%), K oxytoca (4%), Streptococcus agalactiae (4%).
The study investigators concluded that "urine analysis as part of [late-onset sepsis] evaluation remains of crucial importance (in this case blood and surface cultures showed no pathogenic growth)." This study, however, was conducted prior to routine fluconazole prophylaxis, so "prospective studies in cohorts with fluconazole prophylaxis are needed to investigate the frequency of [urinary tract infection] in this population."
Reference
Mohseny AB, van Velze V, Steggerda SJ, Smits-Wintjens VEHJ, Bekker V, Lopriore E. Late-onset sepsis due to urinary tract infection in very preterm neonates is not uncommon [published online October 23, 2017]. Eur J Pediatr. doi:10.1007/s00431-017-3030-9