January 04, 2017
Positive Messages Prevail on Twitter About HPV Vaccine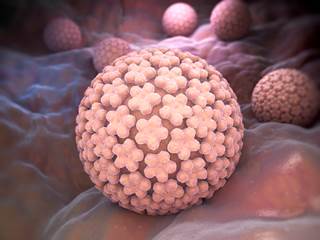 HPV vaccine conversations on social media may help to increase vaccination rates.
HealthDay News — Twitter conversations regarding the human papillomavirus (HPV) vaccine tend to be positive, according to a study published in the Journal of Medical Internet Research.
Philip M. Massey, PhD, MPH, of the Dornsife School of Public Health at Drexel University in Philadelphia, and colleagues decided to assess what is being said on Twitter about the vaccine for preteens. The researchers analyzed 193,379 English-language tweets between the summers of 2014 and 2015.
The researchers found that 38.99% of tweets about HPV vaccine were positive, while 25.31% were negative.
"Kids, adolescents, and young people, in general, are priority populations for HPV vaccination. These same populations are some of the highest utilizers of social media. Parents play a key role in deciding whether their kids will get the vaccine, and as more millennials reach parenthood, social media may play an even bigger role in cancer prevention, especially concerning HPV vaccination," Massey said in a university news release. "We need to think more about how we can help strengthen people's ability to obtain, evaluate, and apply well-founded information from trustworthy sources to inform health decisions."
Reference
Massey PM, Leader A, Yom-Tov E, Budenz A, Fisher K, Klassen AC. Applying multiple data collection tools to quantify human papillomavirus vaccine communication on Twitter. J Med Internet Res. 2016;18:e318. doi: 10.2196/jmir.6670