March 16, 2017
Is Antibiotic Treatment Effective in Children With Mild Eczema?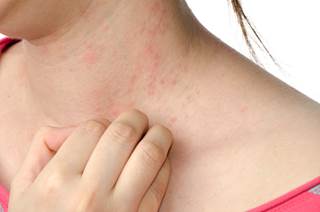 Dr Francis and colleagues treated 113 patients with a mix of topical emollient and corticosteroids.
HealthDay News — Despite widespread use, antibiotics are not an effective treatment for mild clinically infected eczema in children, according to a study published in the Annals of Family Medicine.
Nick Francis, MD, PhD, of Cardiff University in the United Kingdom, and colleagues randomly assigned 113 children with mild clinically infected eczema treated with topical emollient and corticosteroids to one of three groups. The children received either an oral antibiotic plus placebo cream, an oral placebo and an antibiotic cream or oral placebo plus placebo cream.
The team found no significant differences between the 3 groups in terms of Patient Oriented Eczema Measure scores. They also noted no significant differences in adverse effects and no serious adverse events.
"We found rapid resolution in response to topical steroid and emollient treatment and ruled out a clinically meaningful benefit from the addition of either oral or topical antibiotics," the authors write. "Children seen in ambulatory care with mild clinically infected eczema do not need treatment with antibiotics."
Reference
Francis NA, Ridd MJ, Thomas-Jones E, et al. Oral and topical antibiotics for clinically infected eczema in children: a pragmatic randomized controlled trial in ambulatory care. Ann Fam Med. 2017 Mar;15:124-130. doi: 10.1370/afm.2038