January 28, 2016
Drug Shortages Affecting Emergency Medicine Increased From 2008 to 2014
This article originally appeared
here.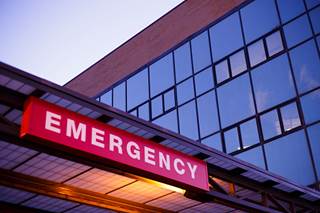 Drug Shortages Affecting Emergency Medicine Up
HealthDay News -- From 2008 to 2014 there was an increase in drug shortages within the scope of emergency medicine (EM) practice, according to a study published in Academic Emergency Medicine.
Kristy L. Hawley, MPH, from the George Washington University School of Medicine and Health Sciences in Washington, D.C., and colleagues analyzed data from the University of Utah Drug Information Service from January 2001 to March 2014 to assess trends in EM drug shortages. Drug shortages were classified based on whether they were within the scope of EM practice, whether they were used for lifesaving interventions or high-acuity conditions, and whether a substitute existed.
Over the 159-month period, the researchers found that 33.9% of the 1,798 drug shortages were classified as within the scope of EM practice. Of these, 52.6% were for lifesaving interventions or for high-acuity conditions; 10.0% of those were for drugs that had no available substitute. From 2002 to 2007 the prevalence of EM drug shortages decreased. Between 2008 and 2014 the number of EM drug shortages increased from 23 to 123; shortages of drugs used as a direct lifesaving intervention or for high-acuity conditions increased from 14 to 69; and shortages of drugs with no available substitute increased from four to nine.
"Further work is needed to understand the impact of drug shortages on emergency department quality of care and outcomes," the authors write.
Reference
1. Hawley KL, Mazer-Amirshahi M, Zocchi MS, Fox ER, Pines JM. Longitudinal Trends in U.S. Drug Stortages for Medications Used in Emergency Departments (2001-2014). Acad Emerg Med. 2016; doi:10.1111/acem.12838.