August 30, 2017
FDA: Vabomere Approved for Complicated UTI Following Priority Review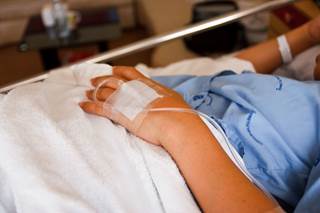 Early results of the TANGO-2 trial demonstrated a superior risk-benefit profile for Vabomere compared with best available therapy.
The US Food and Drug Administration (FDA) announced approval of VabomereTM (meropenem and vaborbactam, The Medicines Company) to treat adults with complicated urinary tract infections (UTIs), including pyelonephritis, according to a press release.1
Approval of Vabomere, formerly known as Carbavance®, follows the evaluation of data from a phase 3 clinical trial of 545 adults with complicated UTI (Efficacy, Safety, Tolerability of Carbavance Compared to Piperacillin/Tazobactam in Complicated Urinary Tract Infections [cUTIs] Including Acute Pyelonephritis [AP] in Adults; ClinicalTrials.gov identifier NCT02166476). Approximately 98% of patients who underwent Vabomere therapy vs approximately 94% of patients treated with piperacillin plus tazobactam showed symptom improvement; after 7 days, approximately 77% vs approximately 73% of patients treated with Vabomere vs piperacillin plus tazobactam, respectively, had resolved symptoms and a negative urine culture.2
"The FDA is committed to making new safe and effective antibacterial drugs available," said Edward Cox, MD, director of the Office of Antimicrobial Products at the FDA's Center for Drug Evaluation and Research. "This approval provides an additional treatment option for patients with cUTI."
The FDA cautioned that Vabomere — designated as a qualified infectious disease product — should be used "only to treat or prevent infections that are proven or strongly suspected to be caused by susceptible bacteria" to reduce the development of drug-resistant bacteria.
Serious risks associated with Vabomere treatment include allergic reactions and seizures.
References
FDA approves new antibacterial drug [news release]. Silver Springs, MD: US Food and Drug Administration. Pubished August 29, 2017. Accessed August 30, 2017.
The Medicines Company announces TANGO-2 trial of meropenem-vaborbactam (formerly, Carbavance) stopped early for superior benefit-risk compared to best available therapy for CRE [news release]. Parsippany, NJ: The Medicines Company. Published July 25, 2017. Accessed August 30, 2017